Morgan.le.Fay
Citizen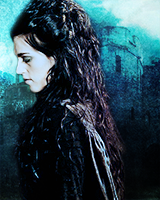 Posts

: 385


Join date

: 2013-06-30

Character sheet
DDO character:
RK Profession: None

Subject: Word(s) of the Day Wed May 07, 2014 11:55 am

---

So, I have a fascination with words I run across one or two every so often that either interest me or send me into a fit of giggles.  The ones that make me grin are not necessarily real words with definitions but that's alright.

These particular ones came from an autocorrect the iPhones are infamous for, so there is no definition but I nearly snorted my drink out my nose laughing:

Wawa skittletits
Terrasophia
Squire





Posts

: 909


Join date

: 2011-07-26


Age

: 40

Character sheet
DDO character: Paladin
RK Profession: None

Subject: Re: Word(s) of the Day Wed May 07, 2014 1:51 pm

---

 
Morgan.le.Fay
Citizen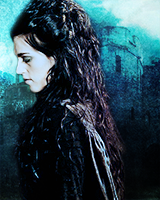 Posts

: 385


Join date

: 2013-06-30

Character sheet
DDO character:
RK Profession: None

Subject: Re: Word(s) of the Day Fri May 23, 2014 11:50 am

---

Came up with this in the car on the way to work this morning:

Daublodyte

Noun

derived from Daubigny; the Great Betrayer + Troglodyte; a person who is regarded as being deliberately ignorant or old-fashioned
Luffy1
Squire





Posts

: 638


Join date

: 2012-12-28


Age

: 32

Character sheet
DDO character:
RK Profession: Carpenter

Subject: Re: Word(s) of the Day Mon May 26, 2014 6:00 am

---

I think I saw that somewhere in the Oxford Dictionary. I saw this one too-

DAUBESCUMBER MAXIMUS (n):

Deriving from the name: DAUBIGNY which means ninnytwat in latin (true story) and the word BESCUMBER is one of the words in the English dictionary that basically means "to spray with poo".

DAUBESCUMBER MAXIMUS - A Gargantuan poo spraying Ninnytwat.


Morgan.le.Fay
Citizen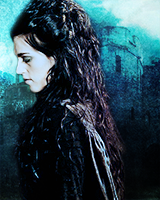 Posts

: 385


Join date

: 2013-06-30

Character sheet
DDO character:
RK Profession: None

Subject: Re: Word(s) of the Day Mon May 26, 2014 4:58 pm

---

Ninnytwat...

omgawd
ninon_de_lenclos
Commoner





Posts

: 181


Join date

: 2013-12-18


Age

: 32


Subject: Re: Word(s) of the Day Tue May 27, 2014 12:07 am

---

Leave my twat out of this discussion! Lol
Trinity
Noble





Posts

: 3175


Join date

: 2010-09-16


Age

: 35


Location

: Planet Earth

Character sheet
DDO character: Paladin
RK Profession: Butcher

Subject: Re: Word(s) of the Day Tue May 27, 2014 12:25 am

---

LMFAO!!!

_________________
Sponsored content

Subject: Re: Word(s) of the Day

---